Adelaide Social Media Management
As part of the digital content and marketing services I provide, I create and manage social media and online campaigns.
My aim in creating social media content is always to design posts that lead to engagement and reflect the key messages of your brand or organisation. This very often means focussing on some social media platforms over others, and I create content for clients across a wide range of these, including:
Facebook
Google+
Twitter
Instagram
Pinterest
YouTube
ScoopIt
Listly
Tumblr
Just as there are many different social media platforms, the content that I produce is also very different, depending on the sector or industry you are working in, the audiences you are trying to attract, and the products or services you provide. For some businesses, I focus on creating blogs and articles, for others the emphasis is more on straightforward key messages and images, while others require a combination of both.  The ultimate direction of any social media campaign is a response to a variety of factors and so no two are the same.
As part of your social media account management, I ensure that your accounts are always active and growing, and that the content I post is right for that platform. The most successful campaigns, however, involve other inputs as well. The more news, images, and stories that you can share with me, the greater the levels of engagement I am able to create.
Social Media Advertising
While there are lots of opportunities for free promotion via social media, it is increasingly the case that this needs to be supported by some form of paid advertising as well. While it might not be necessary for paid campaigns to be running constantly, there are occasions when it can prove especially helpful — when you have special event like a store opening to promote, for instance, or when you move premises, or have a new product or service that you want to share.
If you think that social media advertising would be helpful, either on an ongoing basis or just to promote a particular event, then I can create a campaign and manage your campaigns for you.
Google AdWords and Re-marketing
There is no doubting the immediacy of Google AdWords and that their reach is exceptional. However, it is easy for your approach to using these to be somewhat scattergun if you aren't sure of how to manage your campaign. This is also the case with re-marketing campaigns (where ads for specific sites you've visited, or related products and services, seem to 'follow' you around online).
Managing a Google AdWords campaign requires some experience of working with key words, an understanding of who and where audiences are, and creating copy that compels consumers to click.
We also create banner ads that can be run on Google Ads (including as part of a re-marketing campaign) as well as on other display ad networks.
Google My Business and other third-party sites
In addition to social media pages, I can also manage your Google My Business page for you, ensuring that your business details are updated and display correctly when you are found in Google searches, on Google Maps, and on Google+. Likewise, if there are industry-specific listing sites on which you appear or would like to be included, I will take care of this aspect of your social media and online marketing as well.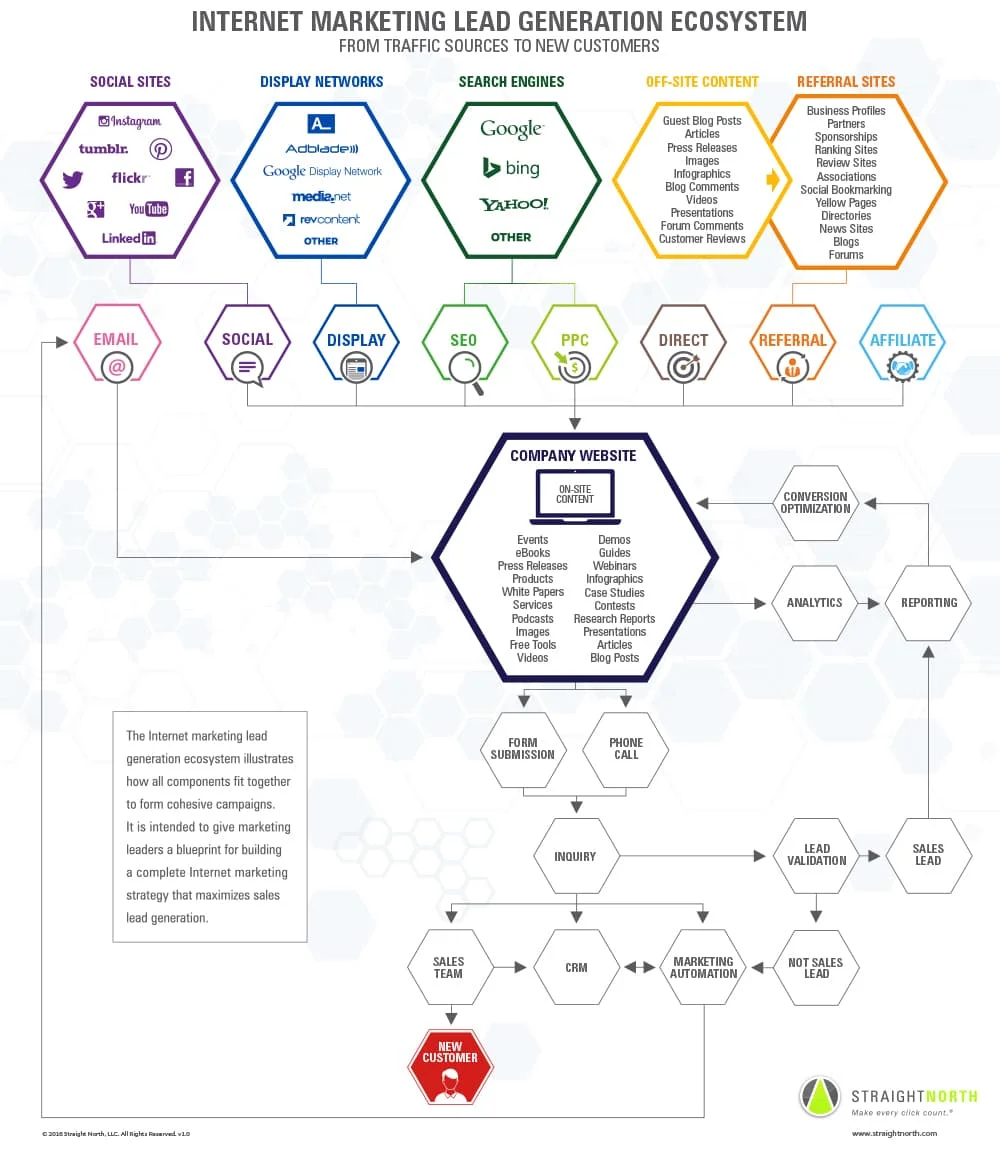 created by Straight North
Save
We manage social media for: