Freedom, Freedom, Freedom
What does civic freedom mean to you? What about privacy? For Australia recently, AFP raids, contention in net neutrality, repeals in data retention laws and compromising discourse are a real reality. Internationally, censorship initiatives in communist China and democratic Russia, voter suppression in Brazil and Turkey and rampant misinformation against both the United States and Iran are similarly pressing. Virtual Private Networks (VPNs) encrypt your Wi-Fi connection, allowing you to effectively sidestep any blanketing hegemonies that repress online content, in a moral and reliable way.
Therefore, VPNs are important, and more significant than a service. Here are some VPNs that recognise that significance, that preserve your privacy, and reinforce your digital freedom of movement, with effective interfaces and definitive functionality:
Golden Frog
Ivacy
Surfshark
Interserver
Golden Frog
"We optimise Internet connections to increase performance and speed, enable privacy and provide access to a free and open Internet."


Reliability and reassurance are commodities difficult to find in the 21st century. Founded by Internet veterans, Ron and Carolyn Yokubaitis, Golden Frog offers a spread of personal and professional VPN services that prioritise security and privacy first, policy second. Operating in Switzerland, Golden Frog is not about guaranteeing anonymity, instead, it functions as a plug-in that masks your movements and makes you safe, auditing internally. Working under the mottos of "Innovation is a Nonstop Process" and "Privacy and Security Should be Easy", you can trust Golden Frog to ensure your privacy, weaving quality with ideals; "We actively advocate for policies and legislation that support our mission and the technology we create". Golden Frog cares.
Ivacy
"Unlock the internet & surf the web anonymously at lightning fast speeds with the best VPN Service in the world."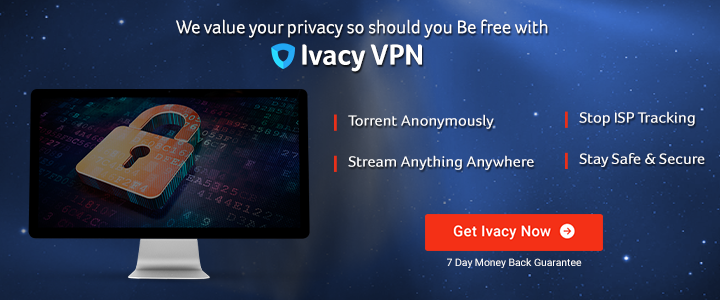 Defending against the harsh caverns of the internet landscape is needlessly hard. If you're needing your digital presence protected against data harvesters and malicious software, try Ivacy. With Ivacy, your online footprint is lessened and safeguarded, and your country of origin becomes arbitrary to how you can browse; "Accessing foreign content can be tricky due to geo-restrictions in place… with Ivacy VPN, you can bid farewell to geo-restrictions". Useable on multiple devices at a time according to a single subscription, Ivacy is also provides the fastest VPN server in the digital climate. Ivacy works, and it will work for you.
Surfshark
"Secure your digital life… Private access to the open internet."

To ensure you remain a digital nomad, Surfshark strives for fairness in everything, for you and itself, as loyal patrons of the internet; "Use Surfshark to make sure your location is private and your sensitive data is secure, at all times." Surfshark works as an effective extension for your local web browser, providing instantaneous access to the content shielded by digital geography, with recurring deals and guaranteed security making it a worthwhile addition to how you browse. Surfshark knows what you want, because they want the same.
Interserver
"The ultimate cPanel web hosting package with all the features you need to run your WordPress, E-Commerce, Forum, Business, or any other website."

Unlike most VPN subscription services, Interserver was founded prior to data mining and net neutrality. They have the history; "Although technology has changed from the time we started in 1999, our core principles of quality, service, and support have remained the same". Interserver is also a little different, offering more of a webhosting experience that encompasses: Shared Hosting, Cloud Hosting, Quick Servers, and Dedicated Servers, along with other colocation services. Interserve prides itself on dedicated server centres and cloud data. Interserver protects your freedom to express, privately and publicly.
GET IN TOUCH
Save
Save